Tivoli Condo – Cabancalan, Nasipit Talamban,
Cebu
ForFor Sale
37-115Area
1-2Baths
1-3Beds
1Parking
Login
Tivoli Condo,Talamban Cebu
Cabancalan Road Nasipit Talamban
A modernized living at the heart of Cebu City where everyone can have both convenience and comfort…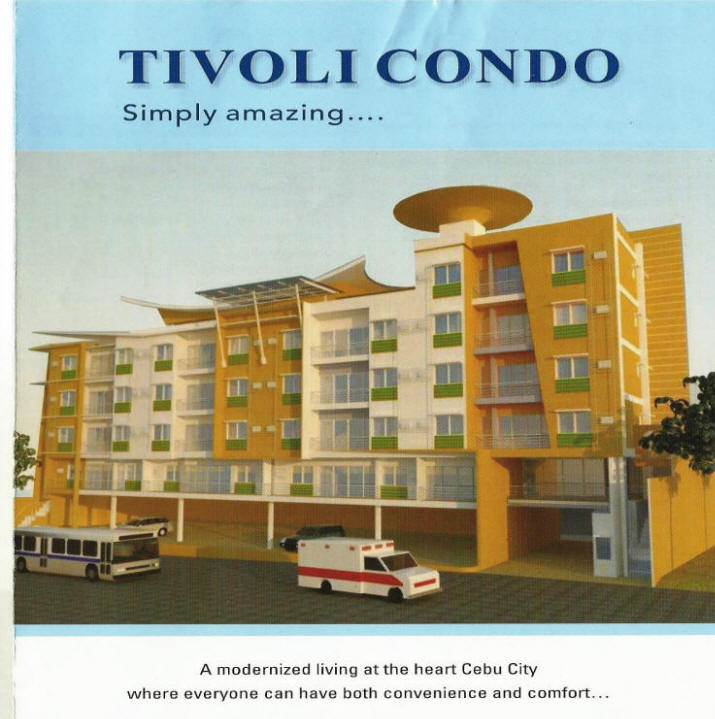 Location is one of the most important factors for a decision. The quiet and safe environment attracts individuals to choose Tivoli Condo as their next homes.
Designed to maximize the space usage, implemented earthquake-resistant design adds value to your Tivoli Condo. Tivoli Condo suits your lifestyle and budget.
Trending beauty of a building, which is simple modern-looking, is reflected in Tivoli Condo for the new generations.
Tivoli Condo brings you a comfortable and convenient city living lifestyle with easy access to schools, business centers, malls and hospitals. Domestic and international Airports are just a few kilometers away.
Amenites

:

Earthquake-resistant design, 24-hour security, Parking space, Sundeck, Swimming pool, Playground, Elevator, Closed-circuit television(CCTV) system, Outdoor event venue at the roof top, Helper's dorm

Unit Specification
Up and down kitchen cabinet

Kitchen sink and cooking top range hood

Refrigerator

Drum washing machine

Tiled bathroom with toilet & bath tub

Shoe cabinet

Television table

Air conditioner for master's bedroom & living room

Closet in master's bedroom

Fire alarm with smoke detector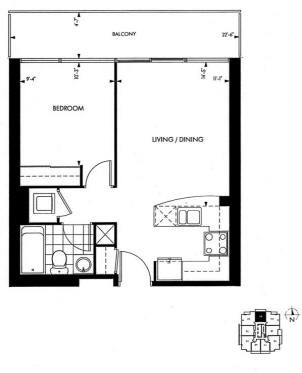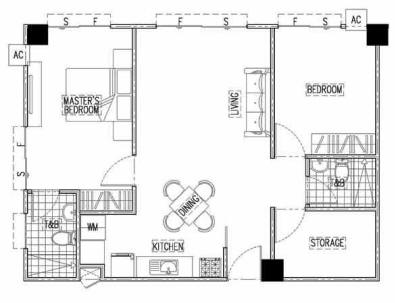 1 BEDROOM UNIT                                                3BEDROOM UNIT WITH BALCONY

Area 37sqm-38sqm                                                           Area 85sqm-115sqm
Toilet & Bath                                                                      2 Toilet & Bath
Kitchen                                                                              Kitchen
Dining Area                                                                       Dining Area
Living Area                                                                        Living Area
with Balcony                                                                  Storage Area
Price Range @ Php2.8m-3.1m                                         Price Range @ Php8.4m-11.3m
(Unit Price is inclusive of VAT)                                           (Unit Price is inclusive of VAT)
3 Bedroom with balcony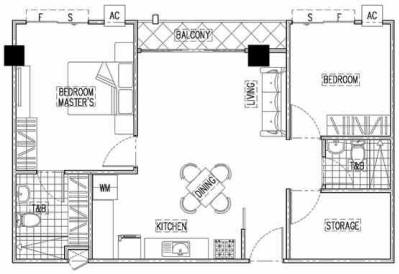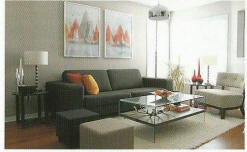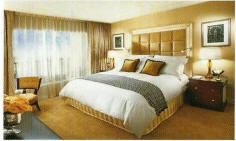 Your description of a perfect home is met by Tivoli Condo. Spend your quality time with your family and friends in your Tivoli Condo. An immaculate construction meets your needs. Tivoli Condo in close vicinity to aforementioned places makes it the best future home choice. The outstanding quality can be promised with excellent imported materials along the best construction.
ACCESSIBILITY:

Cebu International School, Woodridge International School, BRIGHT Academy, Sacred Heart, San Carlos University Talamban Campus, North General Hospital, Gaisano Country Mall, Gaisano Talamban, J Center Mall, Banilad Town Center
CLICK HERE TIVOLI CONDO DETAILS

Payment Scheme:
Reservation Fee: P 30,000


Property ID: rs-3754
Property Address: Cabancalan Road Nasipit Talamban, Cebu City
Property City : Talamban Cebu
Contact us for a meeting and schedule a Property site visit.
---
Related Properties
---
18

For Sale

29 Floor AreaArea 1Baths 1Beds 1Parking

18

For Sale

22.40 Sq.m.Area 1Baths 1Beds

Parking

14

For Sale

57.53 Sq.m.Area 1Baths 1Beds 1Parking